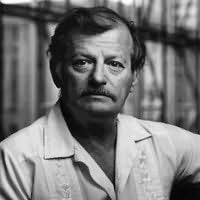 Dean Charles Ing (born 1931) is an American author, who usually writes in the science fiction and techno-thriller genres. He has been a professional author since 1977.[1] His novel The Ransom of Black Stealth One (1989) was a New York Times bestseller. He is a former member of the Citizens' Advisory Council on National Space Policy. He has authored more than 30 novels individually, and in collaboration with notable authors such as Jerry Pournelle, S. M. Stirling, and Leik Myrabo.
Works in Known Space/Man-Kzin Universe:
Edit
External Sites
Edit
https://en.wikipedia.org/wiki/Dean_Ing
https://www.fantasticfiction.com/i/dean-ing/
Cite error: <ref> tags exist, but no <references/> tag was found
Community content is available under
CC-BY-SA
unless otherwise noted.